Présidente's Brie, packed into 8 spreadable wedges, is delightfully creamy, petitely portioned and boasts rich, authentic flavor.

Product Details:

Size: 4.94 OZ
Country of Origin:

United States of America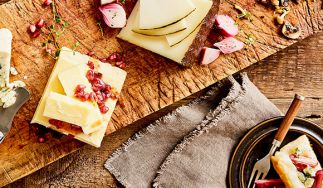 After decades of experience in French cheesemaking, Lactalis Group launched the Président® brand in 1968, which quickly set the standard for Camembert, Brie and Butter. These products continue to be the foundation of the brand, crafted with artisanal methods and state-of-the-art...
Learn more about Président Cheese