More About This Product
There are few cheeses in the world that melt quite as beautifully as Monterey Jack. A close cousin of cheddar, this tasty Lactose-Free Monterey Jack is creamy and mild and a classic in most southwestern cooking. Try pairing it with fiery chilies and spice. Layer it in tacos to tame the heat or cloak the top of any casserole.
Product Details:

Size: LB
Country of Origin:

United States of America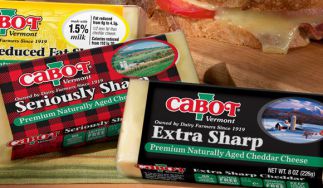 In 1919, farmers from the Cabot area joined forces to turn their excess milk into butter and market it throughout New England. Ninety-four farmers jumped on board and purchased the village creamery which was built in 1893. In 1930 the company hired its first cheesemaker and cheddar...
Learn more about Cabot Creamery