More About This Product
German for "fresh curd," quark is fresh and slightly drained cow's milk cheese similar to old fashioned cream cheese. It's made from fresh, local milk and whipped with a trace of crème fraiche. It has a low butterfat content and smooth texture making it a great base for fluffy cheesecakes and mousse. Top with cereal or granola for breakfast, mix with mashed potatoes, or blend with fresh berries. Use any way you would use sour cream or cottage cheese.

Product Details:

Size: 8 OZ
Country of Origin:

United States of America local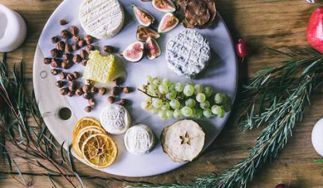 Vermont Creamer was started by two young visionaries devoted to new and non-traditional agriculture, Allison Hooper and Bob Reese. Their run as long term business partners began in 1984 during a dinner celebrating Vermont agricultural products. Bob was in charge of the dinner and desperately needed...
Learn more about Vermont Creamery