More About This Product
Quince are among the few fruits Frog Hollow grows that are intended for cooking over eating out of hand. Firmer and less juicy than the apples they often resemble, this is to their advantage when baked. Quince turn a spectacular reddish color when cooked and perfume the house with a pungent, floral aroma. Try them poached, in tarts, or cook them up into perfum-y jams, jellies, and sauces.
Product Details:

Size: 1 LYR
Country of Origin:

United States of America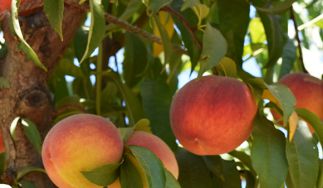 Frog Hollow Farm is a thriving 242-acre organic farm located in Brentwood, California. The farm is home to hundreds of trees which produce peaches, nectarines, cherries, apricots, apriums, plums, pluots, Asian and European pears, olives, persimmons, quince, apples and more. Typical harvest begins...
Learn more about Frog Hollow Farm