More About This Product
Dr. Joe raises a particular variety of Pekin ducks that are greatly sought after by Asian chefs, and his ducks are fatter than most thanks to their modern, clean barns complete with mesh floors built for plenty of air flow and ventilation. Additionally, his Pennsylvania duck farm is one of the only vertically integrated duck farms in the United States. For the deepest-tasting duck stock you can imagine, Dr. Joe Jurgielewicz's duck skins are ideal for making the crispiest cracklins and for rendering your own duck fat.
Product Details:

Size: LB
Country of Origin:

United States of America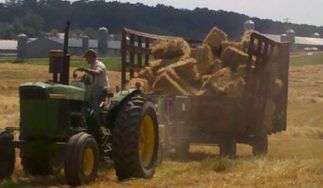 Dr. Joe Jurgielewicz and Sons have been in the duck breeding industry since 1984. Dr. Joe is a veterinarian trained at Cornell University and the only vet-doctor in this country who is also a duck farmer. Although the Jurgielewicz name goes way back in the Long Island Pekin duck farming...
Learn more about Joe Jurgielewicz and Son, Ltd.
back
MEDUC6

This product requires a 6 day lead time. Please be sure to place your order 6 days before your desired delivery date.