More About This Product
La Belle Farm's gizzards, coming from a small muscle located in the duck's stomach, are full of rich tasting duck meat. They require a decent amount of cooking time to tenderize, and can also be prepared, confit-style.
Product Details:

Size: LB
Country of Origin:

United States of America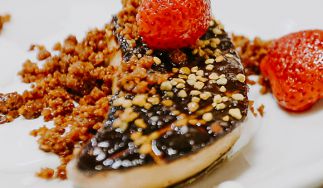 La Belle Farm Inc, located in picturesque Sullivan County, New York has been in operation since 2000. We raise / produce Organic Air-Chilled Chickens, Antibiotic Free Air-Chilled Chickens, Air Chilled Poussin, Moulard Ducks, Foie Gras, Barbarie Cross Ducks, Guinea Hen, Quail, Kosher Chickens, and...
Learn more about La Belle Farm