Eva Sommaripa's anise/hyssop, grown on her small organic farm in South Dartmouth, MA., is multidimensional, with notes of pine, mint sage, black pepper and even a dash of cinnamon. But its most pronounced characteristic is its sweetness. It has a honeyed richness that seems improbable in a single leaf. The finish - just before you swallow - is like downing a tiny shot of Pernod or some other anise liqueur. Use in any way you would use fresh mint - in tabbouleh, green salads, rice paper spring rolls. You can also make anise/hyssop ice cream, use it in creamy pasta or risotto dishes or pair it with seafood.
Product Details:

Size: 4 0Z
Country of Origin:

United States of America local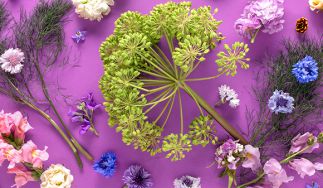 Located on the coastal plain approximately 70 miles south of Boston, Eva's Garden - like it's namesake proprietor - is one of a kind. Eva's Garden began as a kitchen garden in 1975, with the desire to grow the freshest, best tasting, and most nutritious food. When the garden...
Learn more about Eva's Garden