Grown organically in South Dartmouth, MA on Eva Sommaripa's home garden and just a day or two out of the ground. These bright, fresh-looking bunches have a slight piney, woodsy taste and minty aroma. Fresh oregano is nowhere near as pungent as Mediterranean dried oregano. Use it in fresh tomato sauces, to flavor chicken dishes, mix into bread dough, cook with beans, mince into vinaigrettes.
Product Details:

Size: 4 OZ
Country of Origin:

United States of America local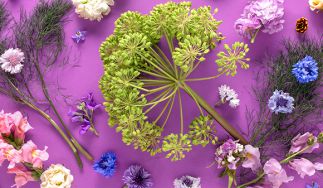 Located on the coastal plain approximately 70 miles south of Boston, Eva's Garden - like it's namesake proprietor - is one of a kind. Eva's Garden began as a kitchen garden in 1975, with the desire to grow the freshest, best tasting, and most nutritious food. When the garden...
Learn more about Eva's Garden