Garlic scapes are the slender green shoots that grow above-ground as a hardneck garlic bulb develops below. When very young and tender, they're great chopped raw into salads. If allowed to grow thicker and longer, scapes should be quickly grilled and served alongside grilled meats. A common preparation is to chop and puree them into a garlic scape pesto. Use the small bulb on top as well as the scallion-like shafts. When you saute chopped garlic scapes as an aromatic, they use much of their pungency and add a mellow, shallot-like nuance to any dish.

Product Details:

Size: 1 LB
Country of Origin:

United States of America local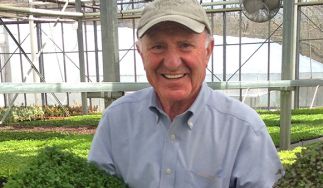 Gilbertie's has operated in Fairfield County, CT for 100 years. All their greens are soil-grown in a blend that took four years to perfect--in order to create the best tasting and most nutritious organic microgreens, baby greens, edible flowers, and potted herbs. Gilbertie's...
Learn more about Gilbertie's