Also known as Summer Squash, these Jersey beauties are mild and firm-textured with a touch of sweetness. Skin is a little thicker than zucchini skin (but still tender enough to eat), allowing cubed yellow squash to hold its shape better when grilled or roasted; also a touch less watery. Cut edges caramelize quickly and evenly in a super hot oven.

Product Details:

Size: 18 LB
Country of Origin:

United States of America local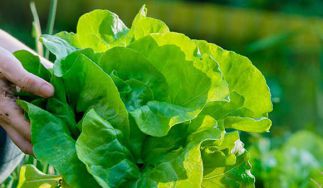 Established in 1984, the Jersey Fresh program was designed to help New Jersey farmers inform consumers about the availability and variety of fruits and vegetables grown in the Garden State. New Jersey is proud of its agricultural background; with its 10,300 farms and 730,000 acres of...
Learn more about Jersey Fresh