These small, tight cabbage heads are grown organically in Lancaster Valley, PA. While usually braised or boiled in winter, shredded summer cabbage makes a great cole slaw or taco garnish. When slowly cooked, any sharpness in flavor diminishes and the cabbage becomes the perfect counterpoint to rich foods like salmon, halibut or codfish.
Product Details:

Size: 45 LB
Country of Origin:

United States of America local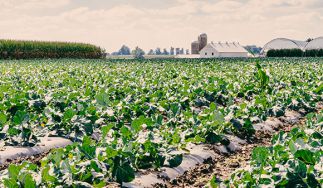 Lancaster Farm Fresh Cooperative (LFFC) is a non-profit organic farmer's cooperative of about 100 small scale farmers working 350 acres in Lancaster County, Pennsylvania. They focus on creating healthy, high quality foods from their strictly maintained and enriched soils on their family...
Learn more about Lancaster Farm Fresh