More About This Product
With their amethyst-green leaves and bright magenta stems, Bulls Blood is one of the prettiest microgreens you'll ever see. They have the powerful flavor of fresh baby beets - sweet and earthy at once. Beautiful sprinkled over a dish of homemade ravioli, floated on clear broth soups, nestled atop a vegetable terrine.
Product Details:

Size: 8 OZ
Country of Origin:

United States of America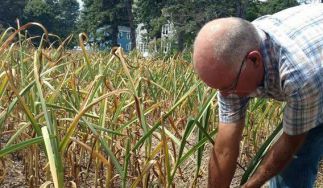 From the outside, 2 Friends Farm resembles nothing more than a warehouse on a quiet street in Attleboro, MA. One could never guess that inside that old mill, a farm is bustling with activity and bursting with greens. Endless rows of different shades of green line up, tray after tray, on long tall...
Learn more about 2 Friends Farms
Product Unavailable
Select a Substitute item below
2 FRIENDS FARMS
Organic Micro Bull's Blood
ZMIC99EF