More About This Product
An heirloom African pepper, the Fatali is very hot approximately equivalent to a habanero in its heat level. Citrusy and sweet, this organic, bright yellow-orange chile delivers an immediate burn. Scoville Heat Units: 125,000-350,000.
Product Details:

Size: 1 LB
Country of Origin:

United States of America local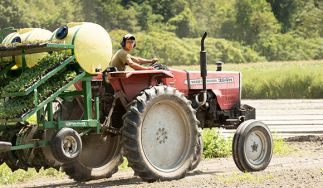 Kitchen Garden Farm is located in the heart of the Pioneer Valley, the prime agricultural region of Western Massachusetts. The farm consists of 50 acres of rich river bottom soil with fields on both sides of the Connecticut River, in Sunderland and Whately. Caroline Pam and Tim Wilcox...
Learn more about Kitchen Garden Farm